For our travel themed Around the World birthday party, I made the party favors look like suitcases or luggage. It is very easy to accomplish this! Check out my easy steps for suitcase gift wrapping for any travel themed occasion.
Party Favors for Around the World Themed Party
First of all, choose gifts that are rectangular in shape and can be given the 'suitcase' look! I chose activity kits for all guests. The 3 toddlers received a World themed jigsaw puzzle. All others were old enough to enjoy the 'Know Your World' Activity pack.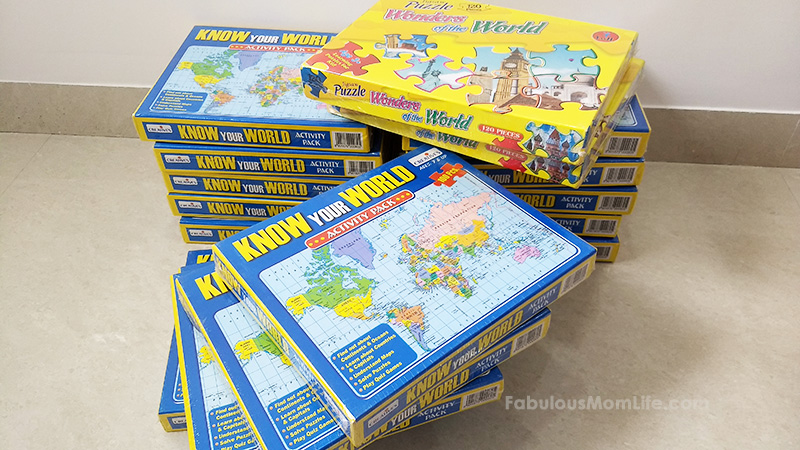 Suitcase Gift Wrapping
You can go in for higher quality brown paper to make more authentic luggage if you have only a few gifts to wrap. I had 20 so I used the the kids brown paper!
Step 1
Wrap all the gifts in brown paper. It is easier to do it assembly line rather than finishing each gift first.
Step 2
Use wide paper strips (I used quilling strips) to make straps and handles.
Step 3
Add country stickers! You can find them in Sticker activities or get some printed from Vistaprint.
Voila! Your baggages are ready!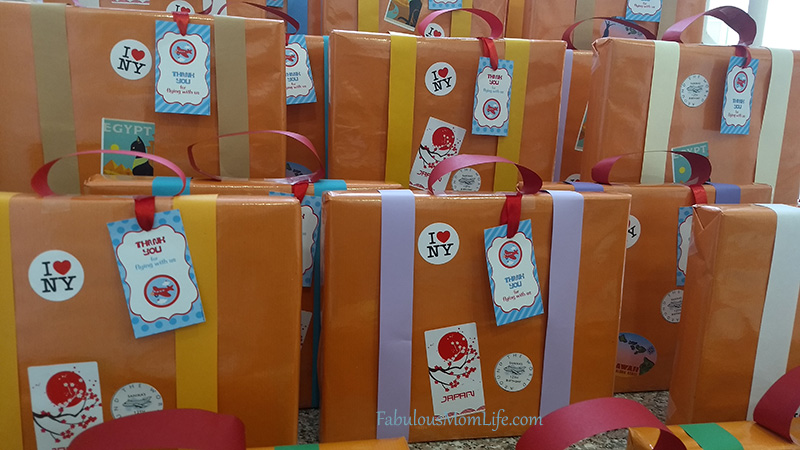 We set up a sign called 'BAGGAGE CLAIM' to complete the Airline feel. The guests had to claim their baggages before they left the party 🙂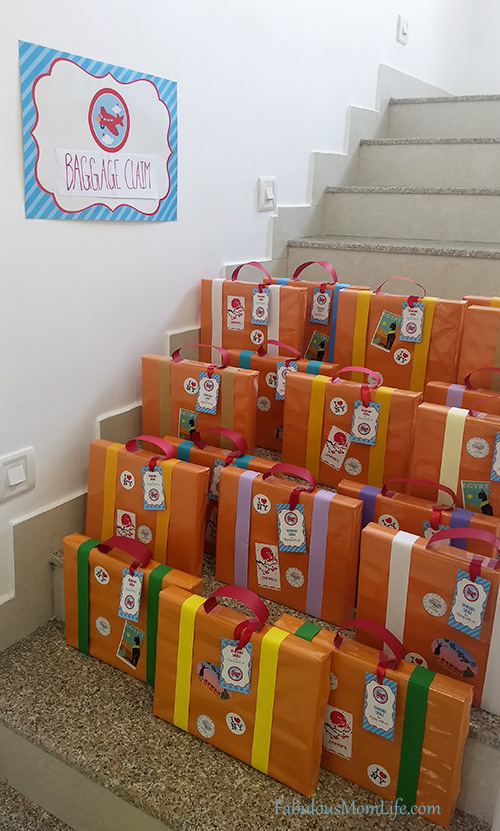 The Suitcase Gift wrapping added the perfect touch to our Around the World birthday party!