Themed picture bingo has always been a great hit at my kids' birthday parties. Check out my son's Beyblade Party and if you are looking to engage your little Beyblade warrior guests with Bingo, you will find below the files that you can download and print.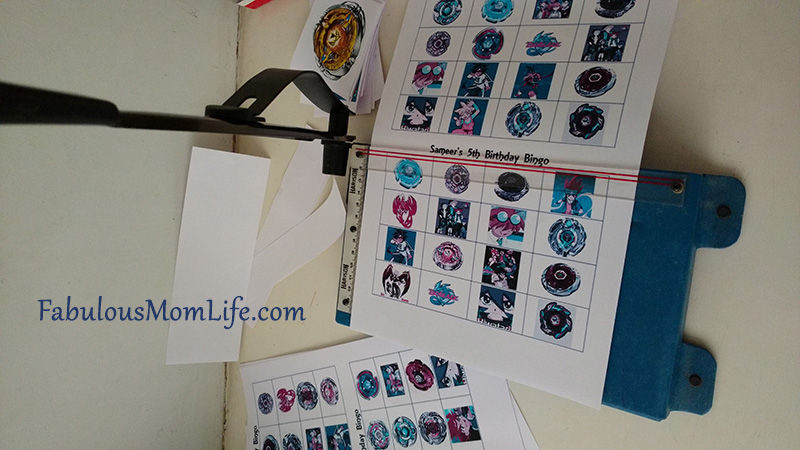 I have removed my the personalization that I did with my son's name and added a generic title for these printable tickets.
Printable Beyblade Bingo Cards / Tickets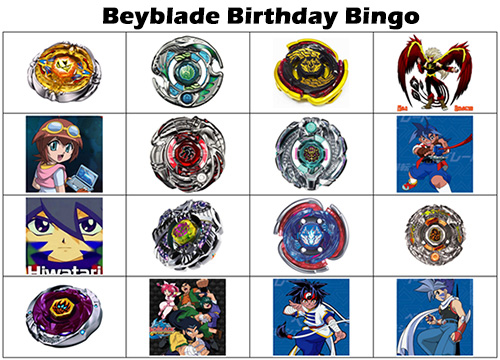 This is an example of a Beyblade card or ticket. Click below to download a PDF containing 15 such cards. So you have enough for 15 guests.
Download Beyblade Bingo Cards for 15 players (PDF)
Printable Beyblade Bingo Tokens / Calling Cards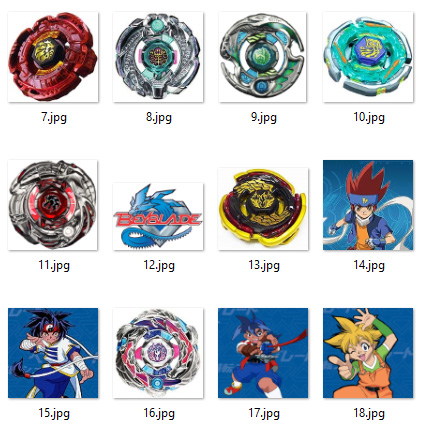 This is what the Tokens or the Calling Cards look like. There are 30 different Beyblade pics in the folder that you can download below. Now these pictures are not of the same size. So here's what I did and what you can do too.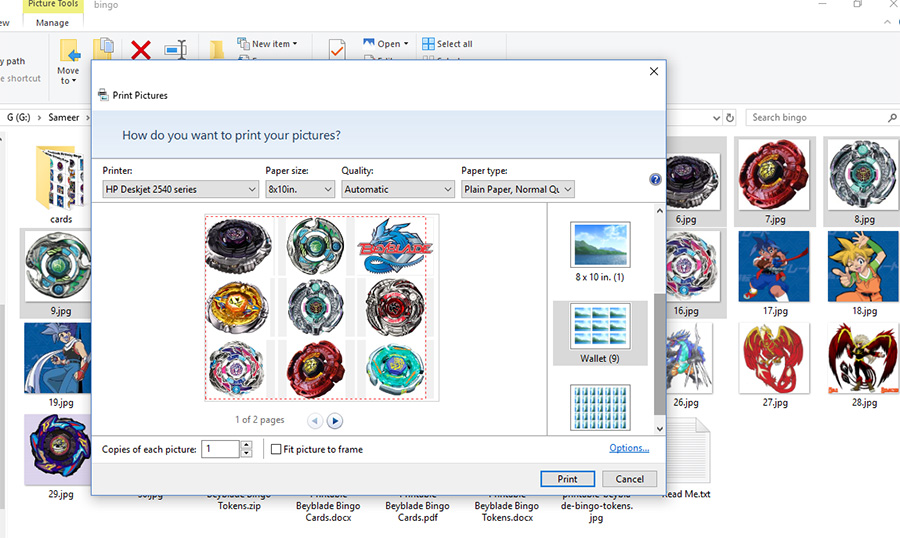 Print them in batches of 9 or 6. When printing, select 9 pics from the folder and click on Print. When you see this window, choose the 'Wallet (9)' option from the right hand menu and make sure the 'Fit picture to frame' option is unselected. You will be able to print them in a uniform size. Hold each picture up for all guests to see and give them pencils to cross it off if they have it on their tickets.
Download Beyblade Bingo Tokens (Zip File)
We had prizes for Rows (1, 2 and 3) and Full house. Depending upon the ages of the kids, you can add more complex ones like Corners (all 4 pics in each corner on their ticket), Diagonals etc.