Diwali, the festival of light, everyone's favorite festival. The most beautiful festival filled with colors, sweets and tons of attractive gifts. The gift giving practice makes this a grand celebration among everyone.  This festival is also known as the festival of gifts. Diwali is approaching and you all must be busy in the gifts shopping. And while you may eventually opt for the same gift that you have already given last year, we suggest you do something unique and special this year. Here we bring you a list of some of the beautiful gifts that everyone will love and also adore this glorious occasion with loads of happiness. This list of online Diwali gifts is something that your near and dear ones will never forget. So, go ahead and buy these gifts that are unusual and off-beat. Give them a gift of memories and make this beautiful occasion the best day of their lives.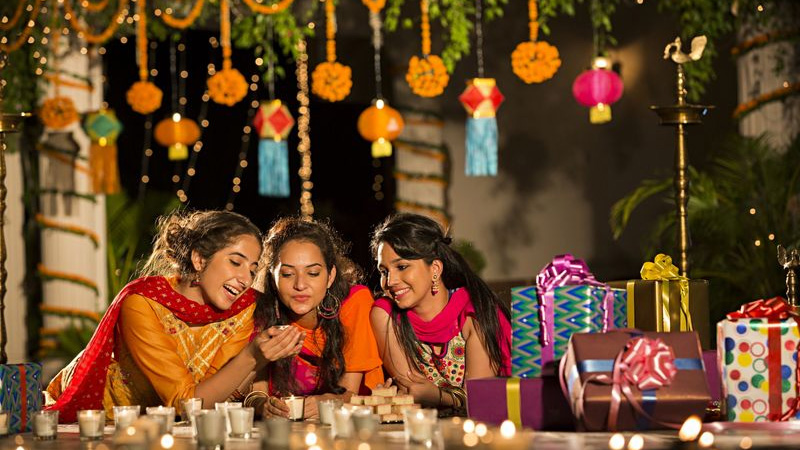 Artifacts gifts:
Artifacts are the ideal gifts that you can offer it to your near and dear ones. These kinds of thing not only adorn the place where they are kept but it also adds beautiful lifetime memories for your loved ones. Diwali is a day of celebration and you can celebrate it by offering this gift to them who are really special in your life. Some of the best artifacts gifts are the multi-colored vase, tea-pot, wooden frames, handicrafts etc. These gifts can be the keepsake of memory for your loved ones. Go and buy it now!
Lakshmi and Ganesh idols:
Diwali occasion includes the most important ritual of Lakshmi pooja ceremony, which is done to invite Goddess Lakshmi at home. Lakshmi is the Goddess of health, wealth and prosperity and Lord Ganesha bring happiness, charm, and intelligence. Gifting the idols of Lakshmi and Ganesha to your loved one can be a terrific way to wish them a very Happy Diwali. They could remember this gift for the lifetime and also make them feel special too.
Diwali hampers:
Diwali, a festival, being a celebration of prosperity and joyfulness. Bring a fantastic Diwali hamper that includes some delicious delights like chocolates, sweets, dry fruits and as well as some soft drinks or juices pack. This hamper comprises of the happiness in one box or basket. Enlighten the joy of this festival with these tasty delights and share the best wishes of this beautiful day with your loved one by presenting this gift hamper to them. We are sure they will like it.
Diwali cakes:
Sounds it weird? No, not at all. Actually, offering a cake on some special occasion is a new trend in gifting. Cakes are the fantastic delight that can infuse more sweetness in your relationship and increase more love into it. Buy and get cake home delivery in bangalore or wherever you want it to buy, and present this delectable delight to your near and dear ones. The immense sweetness of the cake will surely make them realize their importance in your life.
Beautiful flowers:
One of the best gift that you can offer to your loved one. Adore the beauty of this lovely festival by gifting a beautiful bouquet of flowers. Everyone will surely like it. Flowers have the excellent power of expressing your emotions. So, it will definitely show them how much they are means to you in your life. But make sure that you choose the best florals for your loved ones according to what they prefer. Be remembered by them for the lifetime by making this sweet gesture from your side.