A wonderful news for Nagpur Parents – India's Biggest School Admission Expo is coming to town with it's 5th edition. Here's your chance to get every possible information about the most prestigious schools of India and their admission procedures.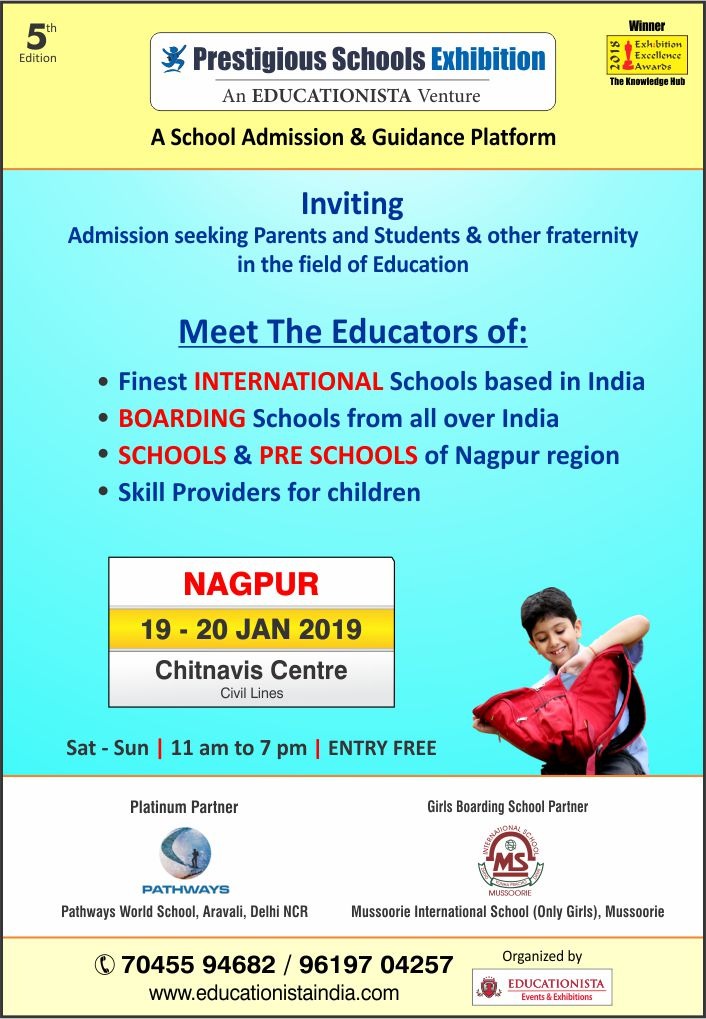 19-20 JANUARY 2019 (Sat-Sun)
CHITNAVIS CENTRE
11 am – 7 pm | ENTRY FREE
Prestigious Schools Exhibition
The Prestigious Schools Exhibition or PSE by Educationista is a 2 day event being held on the 19th January and 20th January 2019 at the Chitnavis Center in Nagpur. At this event, parents can interact with the educators of world class schools based in India. The Prestigious Schools of India Expo will welcome parents and students on grade PreK – 12th. Parents and students can receive admission related information, counselling and guidance for school education.
At this Prestigious Education fair, you can meet the educators of the finest
INTERNATIONAL Schools based in INDIA including:
RESIDENTIAL (Boarding) Schools from: Mumbai, Mussoorie, Aravali Delhi-NCR, Panchgani, Pune, Hyderabad, Lonavala, Raipur, Nagpur and many more…
K12 Schools & Preschools of Nagpur
Skill Providers for children
In interactive sessions and one-on-one queries at this education fair in Nagpur, parents can get answers to all their questions related to:
Indian Education Boards or International Boards
Life in a Boarding School
How to choose a Right School
Admission related information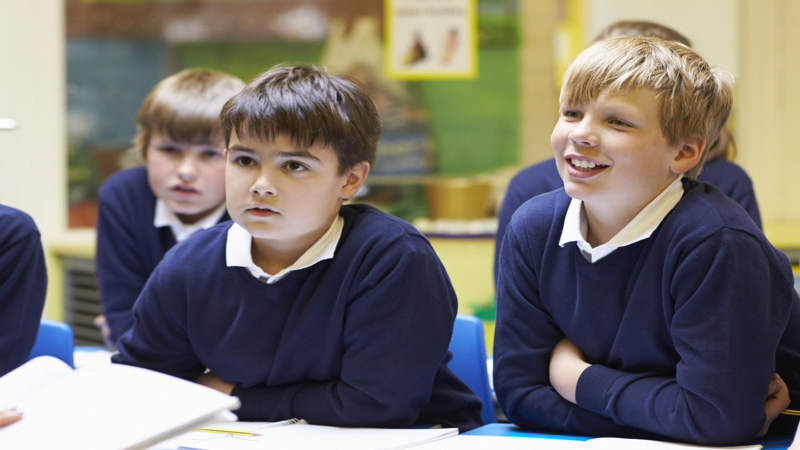 Online Registration for Prestigious Schools Exhibition
Making the right decision about your children's education is very important. Often, parents want to get their children admitted to prestigious schools but do not pursue the thought further due to lack of proper information. Here's your chance to learn about different schools and the educational programs they offer.
You can pre-register online for the PSE or join their Facebook event for a definite reminder and more info. Or you can log on to their official website or give them a call at 9619704257 to know more about the event and participating schools.
A must-visit for all Nagpur parents, the Prestigious Schools Exhibition will broaden your horizons as to the diverse opportunities in education available for your children.