Dressing up your table in a jiffy is easy when you are a table linen hoarder like me. I was dying to use my new set of place-mats and napkins from The Postbox. An impromptu brunch on a bright and sunny Sunday morning with friends gave me the perfect opportunity to create a casual table setting.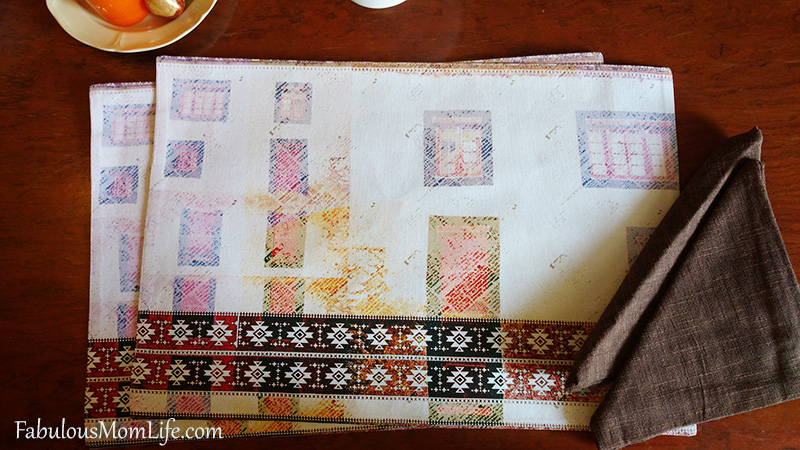 This set of beige and brown place mats and napkins was one of my first purchases from The Postbox. This set called 'Washed Out Frames' features a digital print of artwork by by Madhuvanthi Senthil Kumar, the co-founder of Postbox.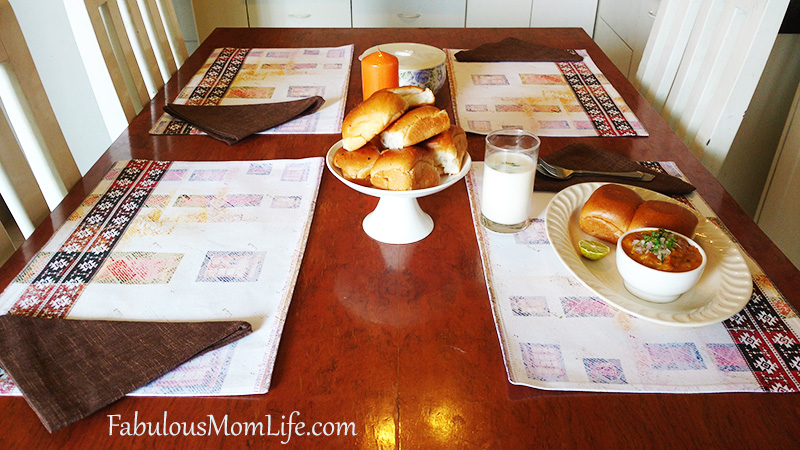 As this was an impromptu party for very close friends, I did pretty much nothing for the table setting except set the mats and the napkins. Pav Bhaji was served for the brunch in oval platters by 'Freedom Tree' – one of my favorite places to shop for dinnerware. No kids were in attendance or else I might not have used beige mats with Pav Bhaji. The spills would have been a horror to clean up!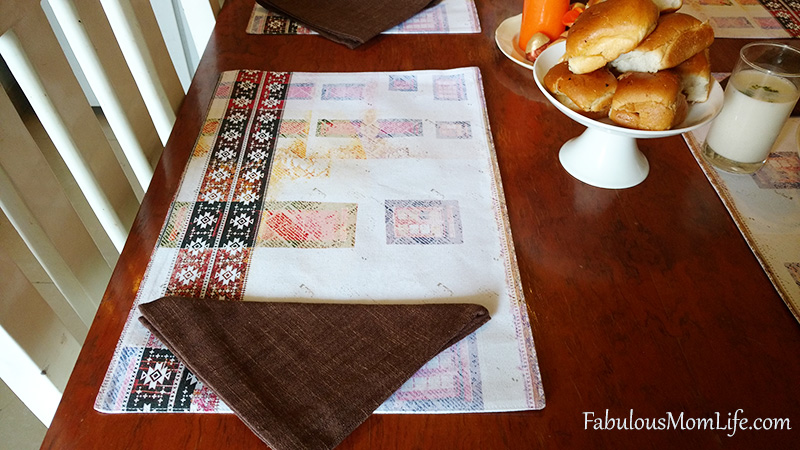 The table mats compliment my wooden top table beautifully. The only other thing I did to decorate the table was to put together a quick centerpiece to complete the table setting.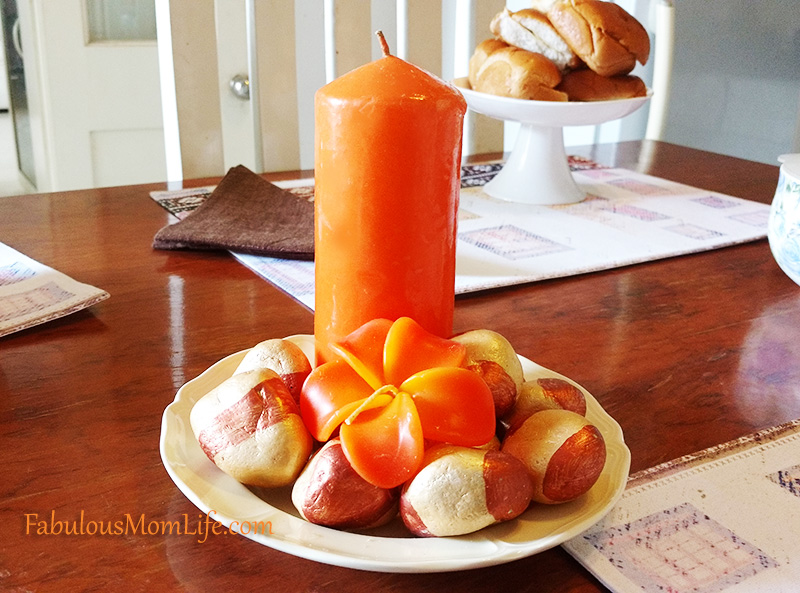 After quickly going through the candles I had on hand, I found that orange compliments brown and beige beautifully. Instead of using stark whites anywhere, I opted for an off-white Wedgwood plate to place the pillar candle on. These dull gold and brown painted pebbles were a gift by a very dear friend who happens to be an excellent artist and interior designer. I used them to surround the base and added another orange candle – this one shaped like a flower. That;s it – took 5 minutes tops!