It's been a while since I posted about my Decorating adventures. And that is because I am taking it really chilled out and slow while doing up my new house. I am in no hurry, a little exhausted, and have a lot of work to focus on. But that said, I am enjoying building my new home one step at a time. After my shopping spree at Address Home a while ago (post coming soon), I am now looking for some clocks!
After a little bit of browsing around online, I have a new revelation to make. My favorite fashion shopping destination seems to have become a fabulous Home Decor Online Shopping destination too! Can you guess which website I am talking about? It's Myntra.com! I have shared many purchases from them in my past posts and was happy to find a great range of bedding and some of the best Clocks online at Myntra too.
5 Favorite Wall Clocks from Myntra
Since I am already a fan of their app (I could add Myntra browsing to my list of hobbies lol!), clear and bright pictures and uncluttered product browsing experience, I simply gave up the online wandering about and focused on clocks from Myntra. I have already purchased one clock and there are 4 others in my wishlist that I am thinking about. Perhaps you can help me make my mind up!
Shabby Chic Eiffel Tower Wall Clock for My Bedroom – Purchased
I will start the one I loved so much that it was instantly purchased – RANDOM Designer Multicoloured Eiffel Tower Wall Clock. Unlike my all-white previous dwelling, which is now entirely my office and studio, I have brown furniture on my new home. I fell in love with this romantic clock as soon as I saw it and purchased it right away. Still getting it up on the wall. You are sure to see it on Insta as soon as it is up 🙂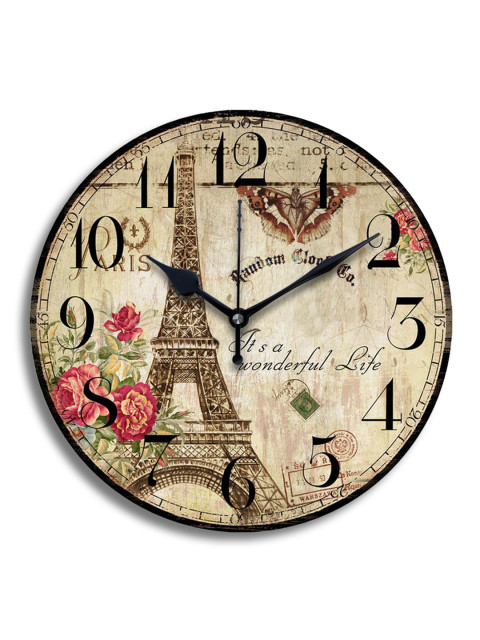 Ordering was flawless as ever and the packaging and delivery by RANDOM was also perfect. Now I am looking to purchase more for the rest of the house.
MRP – INR 1799
Square Set of 2 Wall Art and 1 Wall Clock for Drawing Room
I have my heart set on this clock and wall art set! I love the colors and the concept. The only problem is that the colors are not exactly going well with my drawing room decor. There are many other colors and design variations available but I cannot get over this one!
I look at it every single night in my wishlist (all moms spend time browsing and online shopping after the kids have slept, I am sure!) and am still making up my mind. You will see on my Instagram which one I decide upon 🙂
MRP – INR 2999
Roman Numerals Wall Clock for Lobby Area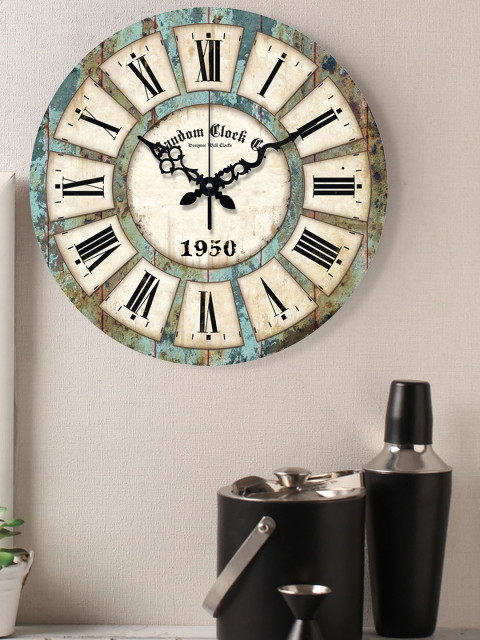 I love how simple and striking this clock this. I have an open lobby on the first floor where I need a clear and precise clock that is also elegant. Purchasing this one is a given – just waiting for some furniture fitting to take place before this one makes it's way into my home.
MRP – INR 2399
Train Station Style Wall Clock
So I have a column in my house that would be the perfect place to hang this vintage style clock. I love these two sided wall mounted clocks. Now, the only problem is that the house opposite to mine – quite farther off, though – has used the same idea in their home!!! Now, my husband says I am being ridiculous for allowing this to hinder my own decorating plans (Men!), but I am sure you will understand.
But that column is so perfect for this clock, that I might end up buying this. Still making up my mind.
MRP – INR 3649
Black Chef Wall Clock for the Kitchen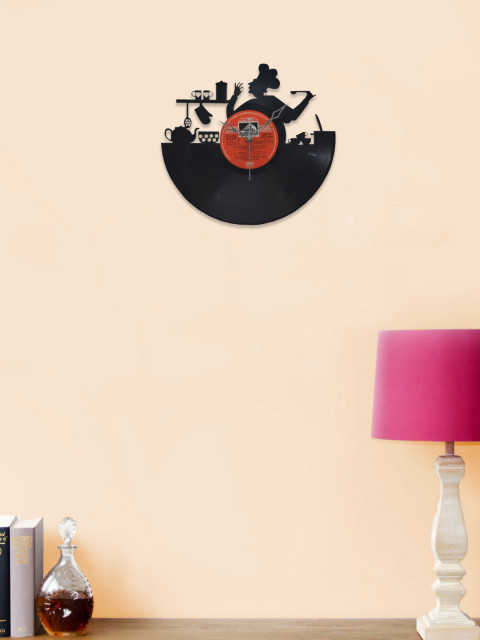 A major discussion is going on over this clock! I am in LOVE with this clock by Ariana! I need it in my kitchen. It is a beautiful black clock that looks like the silhouettes of the chef were carved out from a vintage vinyl record. Now, the only consideration is that no matter how lovely the clock is, it is difficult to quickly read the time. It could cause a problem for anyone helping out in the kitchen – especially my household help.
But I think this problem can be overcome with some creativity. Let's see!
MRP – INR 1599
So there you have it – my purchase and my wishlisted items. And the considerations I have to make before purchasing them. Do let me know if you have any thoughts or ideas on these. I could use your suggestions!