The Christmas tree and the mantle decoration is the focal point of my Christmas decorations. But I also like to add a few touches in some other places around the house. Here is some more Christmas decor that I add to cheer up other rooms, table tops etc.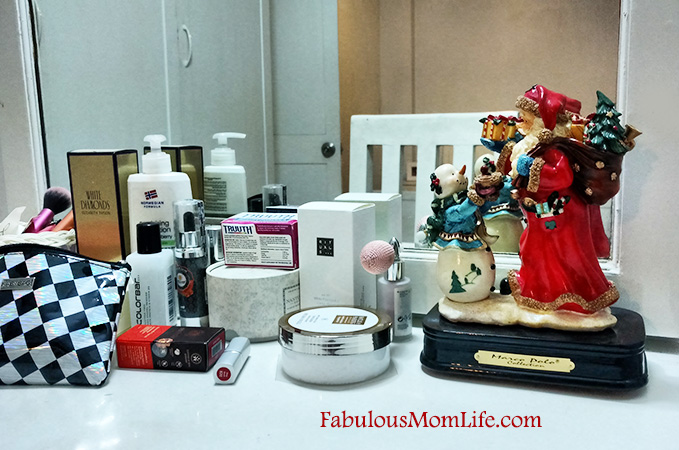 I have some Santa (Father Christmas, to be precise) figurines that I use for tabletop decor. I place them on dressers, night stands etc.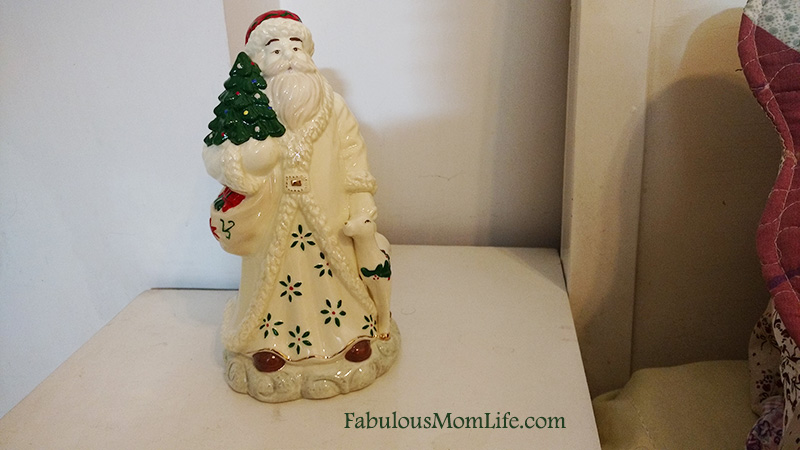 While Santa wears the popular red and white suit, Father Christmas wears a long cloak. Most of my vintage picture books, that I still read to my own children, has images of Father Christmas in them.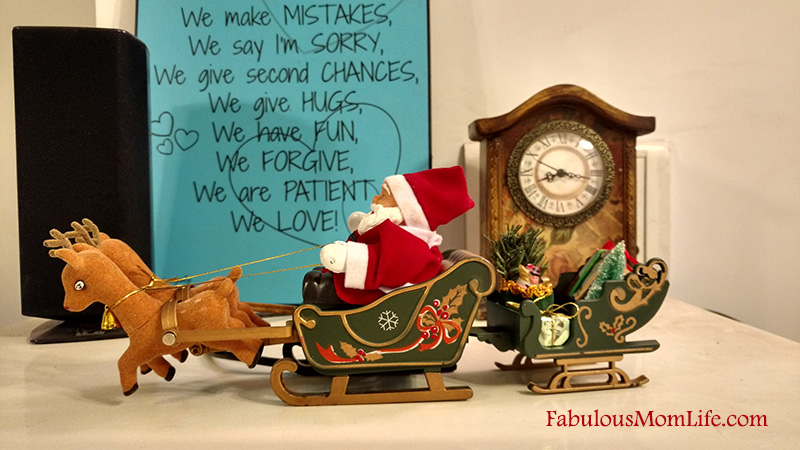 This musical Santa sleigh above, is battery operated. It was a local find and plays music and moves up and down when the switch is turned on.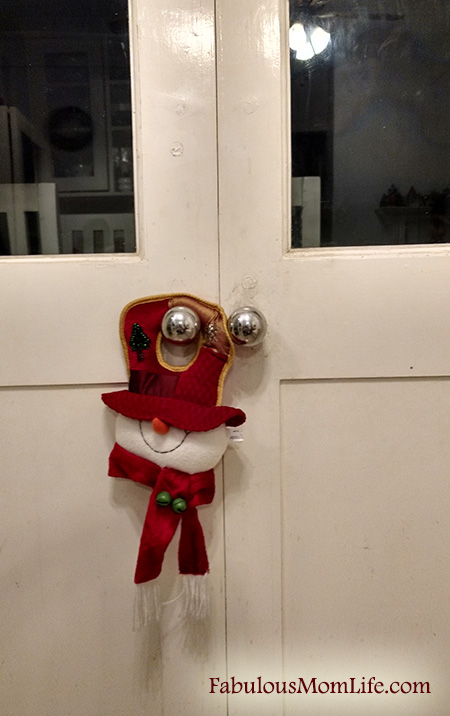 This Snowman door hanger will be moved to the door of my kids room on the night of Christmas eve. They like to think that Santa peeks inside their room when he visits and want to decorate their room with a special door hanger 🙂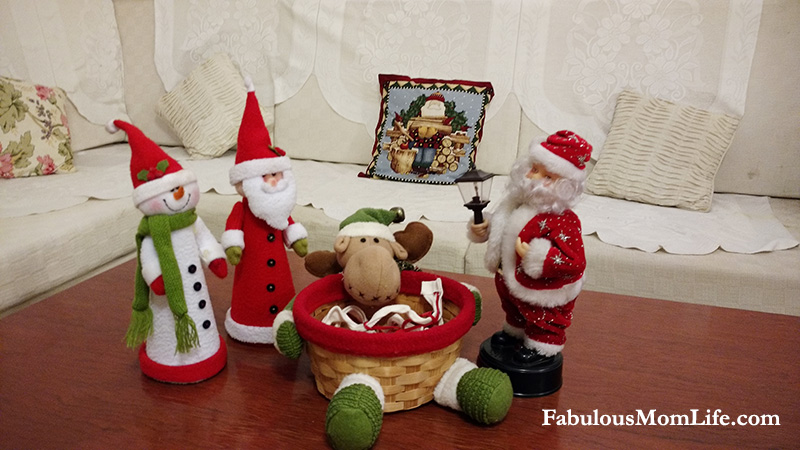 A special pillow is a must for every decor theme! My folksy Christmas pillow sits pretty overlooking the tabletop decorations and the Christmas tree.