Nowadays, parents are purchasing special kits for baby care. These kits are now available in handy packs that can be easily carried anywhere. Parents should be very much careful while making selection of baby-products online.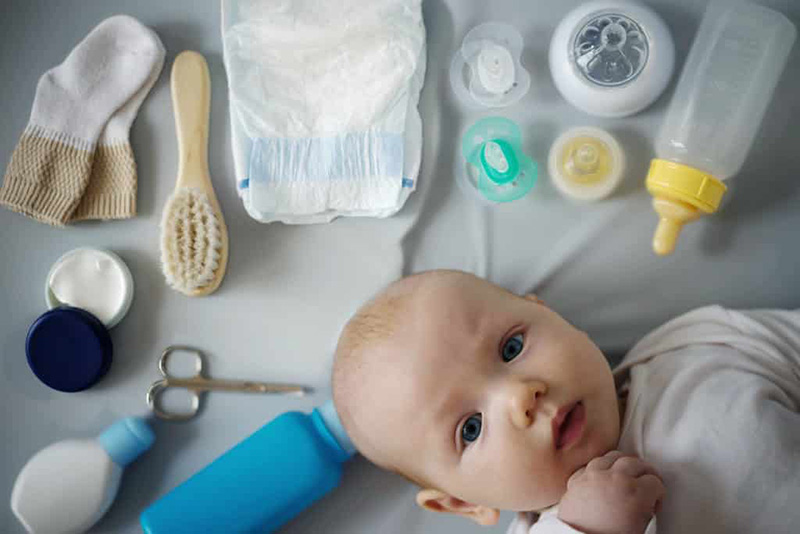 New parents should listen to old parents or doctors regarding how to choose the best baby-products without any mistake. There are many babies that are in need of physical therapy for weak muscles and bones and in such case the parents should be much more careful.
Key tips:
A little research can save your baby from make health issues. You have to make out some hours from your busy schedules in order to Google few vital things about baby-products. Look for the best brands trending in the market. Go to their official-sites for finding out their product reviews and features. Get into the customer-comments or valuable feedback for receiving a clear view about the brand performances.
Please do keep in mind about the allergies of your babies while purchasing baby-products. In fact, this is the very reason that you are suggested to have a look at the product-ingredients all the time. Make sure that you are purchasing only FDA-approved products only. FDA-products are safe to use and your babies will also remain pretty healthy.
Changing brands on a frequent note is not good for your baby's health. You cannot experiment with your baby as it would be pretty risky and you might have cost a lot in future. If doctor has specifically recommenced or prescribed any particular brand then you should stick to the same or else you can make your own research for finding out the tight brand that completely suits your baby's health without any compromise. In this case, do not consider the price before purchasing the products for your babies.
Expiry-date of products should be seen as one of the most predominant tasks. Expired products especially food or skin-care products can harm your babies adversely. Therefore, while purchasing the products you should always check the expiry-date so that your baby can remain safe and health and can get the best thing. If you observe that processed products are not suiting your babies then you can surely use home-based products for maintaining acute safety and health.
Toxin-free products should be used for your babies. In this regard, you are recommended consulting with your pediatrician so that valuable advice can be received regarding what products to choose and what not. You should also be very careful while choosing soft-toys as in most of the cases babies chew those toys while playing with them. If they are not toxin-free then your babies might fall ill on a frequent note.
Stay aware of new break-through technologies coming up in the health care industry. For example, the towels that you use for your baby and think are clean, could be dirtier than you think. A Bacteria detecting towel will ensure that only the cleanest towels touch your baby and there is never a risk of germs and bacteria. A while ago, it was unthinkable to do this, but with innovative products like these are a boon. I definitely helps to stay in tune with the latest methods and devices.
There are many babies who are given BCG vaccine for preventing tuberculosis-risks. Products for those babies should be chosen with great care. You can read out different articles or eBooks on caring of babies of varied ages so that you can learn a lot of essential things. If your baby is too small then regular take him to the pediatrician for proper check-up.
If your baby is having any health trouble with current food or skin-care brand then report the same to the pediatrician so that she can alter the same. Only nutritional foods should be given to babies for balancing their nutrition-level.
Links:
https://www.parentune.com/parent-blog/choose-baby-products-tips-tricks/3598
https://www.spine-health.com/treatment/physical-therapy