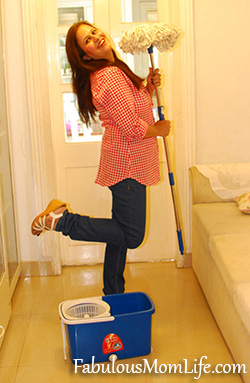 Hello!
I am Lata and I welcome you to my Fabulous Life as a Mom and a Homemaker!
I live in Central India with my husband and 3 adorable kids. Together, we create precious memories and live our lives to the fullest! Being a mom has enriched me beyond words. My work has allowed me to be at home and be around my kids, something I am extremely grateful for. I spend a lot of time playing, educating and being silly with my kids.
When I am not working on my women's magazine websites Dot Com Women, Dot Com Women India, Celebrating Christmas and others, I enjoy my role as a homemaker very much. In fact, most of my websites revolve around the style of living and I am never too far from my passion for decor. I like to shop online for newer ways to accessorize and embellish my two loves – my three angels and my home sweet home. My lovely home is a canvas for me to paint my creative ideas on. From kids parties to everyday decor, I love to enrich my house and my life with pretty ideas. From homemaker to collector and party planner to personal shopper, I don new hats everyday and aim to document some of these exciting moments from my journey on this blog.
#MommyLife
Chronicles of everyday fun (and not so fun) experiences with the kids and family make up for a major part of my life and this blog. My parenting adventures, kids' parties, product reviews and miscellaneous mommy rants are all tagged with MommyLife.
#WhiteHouseDiaries
Done up all in white, my cape cod style apartment is where it all began. The labour of our love, this house was conjured up by me and brought to life by my husband. Our friends call it our "white house". All posts tagged with WhiteHouseDiaries will give you a glimpse into my home style.
#MyPersonalStyle
Second to my love for decorating is my love for dressing up. I am a real woman with real curves and being able to run around comfortably after my kids is my first concern when putting together an outfit. That's not saying that I cannot run around in heels, mind you! I occasionally post my mommy fashion outfits and new purchases. All these posts are tagged MyPersonalStyle.
#MomWellness
There cannot really be a #FabulousMomLife unless moms do not take care of their own health and well-being. I have realized this and am out to explore all the ways and means of better living and achieving holistic health. All my tips and experiences are chronicled on the blog with #momwellness.
Collaborations
If you like or share my ideas and would like to collaborate on anything related to the topics I cover – namely Mommy Life/Parenting, Decor, Homemaking, Mommy Fashion, Women's/Mom's Health and Wellness and Family Travel – please write to me at fabulousmomlife@gmail.com. I will happy to share my media kit with you.